Good morning. Here's something you don't hear us say often, but...we're actually going to be off tomorrow, July 4. Yeah, crazy, but we figure you probably don't need to know the price of oil off the top of your head that day.
Or any day, really. Have fun and be safe!
| | | | |
| --- | --- | --- | --- |
| | NASDAQ | 10,207.63 | + 0.52% |
| | | | |
| --- | --- | --- | --- |
| | S&P | 3,130.01 | + 0.45% |
| | | | |
| --- | --- | --- | --- |
| | DJIA | 25,827.36 | + 0.36% |
| | | | |
| --- | --- | --- | --- |
| | GOLD | 1,787.80 | + 0.44% |
| | | | |
| --- | --- | --- | --- |
| | 10-YR | 0.673% | - 0.50 bps |
| | | | |
| --- | --- | --- | --- |
| | OIL | 40.25 | + 1.08% |
*As of market close
Markets: No need to check Robinhood today—the stock market is closed for the holiday weekend. The three major indexes all posted strong gains over the short week.
Economy: How low can they go? We're talking about the average rate on the 30-year fixed-rate mortgage, of course, which hit its lowest level ever this week.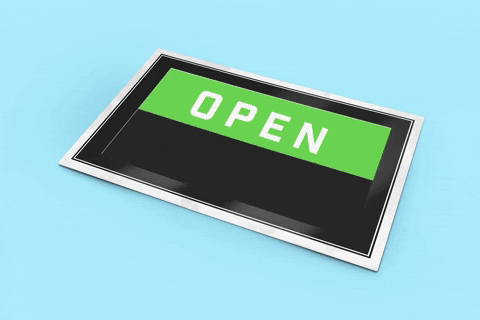 Francis Scialabba
We needed some good news going into the long weekend, and the Bureau of Labor Statistics said, "I gotchu." It reported that the U.S. added a meaty 4.8 million jobs in June, dropping the unemployment rate to 11.1%.
Those jobs returned to industries that took the hardest hits—more than 40% (2.1 million jobs) were in leisure and hospitality⁠. Food services added about 1.5 million.
Like reading a Rorschach test
Don't take that unemployment rate at face value. May's 13.3% unemployment was artificially low because the Labor Dept. has been misclassifying some workers as employed. For June, that error (though smaller) could mean unemployment is closer to 12.1%.
And there are other measures of the labor market that paint a different picture. Indeed Chief Economist Jed Kolko says "core unemployment," which leaves out temporary layoffs, accelerated to 5.9% in June from 5% in May. That could indicate deeper economic pain than what appears in the BLS report.
Plus, there's a timing issue
Unlike your eighth grade science fair project, the Labor Department doesn't throw these surveys together the night before. The June jobs report is based on data from the week of June 12...the week before we started writing about COVID-19 coming back with a fury.
Cases are rising in 40 U.S. states, and as businesses re-close or delay reopening, some workers are getting laid off or furloughed again.
Long road ahead
Overall, the June report is a positive sign. 7.3 million jobs added over two months puts a dent in the 20.5 million lost in April, but 19.3 million are still collecting unemployment benefits. SF Fed President Mary Daly said unemployment will probably stay over 10% for the remainder of 2020.
Big picture: "The pandemic pushed us into a very deep economic hole," Moody's Chief Economist Mark Zandi told the WaPo. "We can certainly fall back."
Curious what goes in an unemployment report? We've got a guide for that.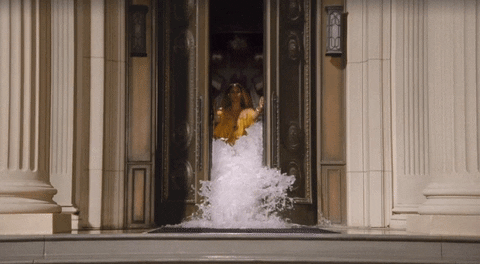 Giphy
Lemonade, the SoftBank-backed "insurtech" startup, traded publicly for the first time yesterday. Either beginner's luck or it's onto something, because shares jumped 139%, pushing the company to a market value of $3 billion.
Like any good startup founder who just became insanely rich, Lemonade CEO Daniel Schreiber played it cool. "We've got many years ahead of us...I'm not going to pay any attention to short-term fluctuations—even exciting ones like this morning," he told the FT.
What's got investors so excited?
Innovation: or lack thereof in the insurance industry. "No one has really emerged at scale in this industry for a really long time—not since the 1950s," consultant Hugh Tallents told the FT.
Millennials: In addition to a hot pink colorway, Lemonade has a business model it hopes will appeal to a younger demographic. It takes a fee on each policy it sells, then donates to charity any reserves not used for claims.
+ More about Lemonade: If you want a deeper look into the insurtech industry, check out CEO Daniel Schreiber's interview on our podcast Business Casual.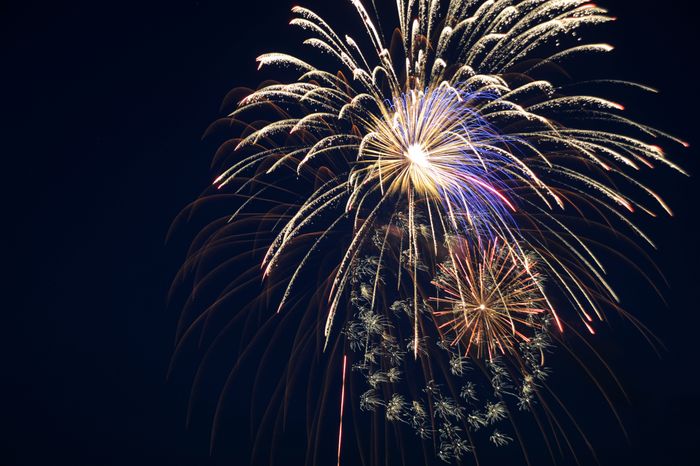 U.S. Air Force
For the fireworks industry, it is the best of times, it is the worst of times.
Start with the bad: far fewer fireworks shows this July 4. Cities from Boston to SF have canceled big IRL celebrations because they know it'll draw a crowd, and crowd = not what you want to promote during a pandemic.
Firework sales are hyper-seasonal—think of what canceling Halloween would do to the plastic pumpkin seed scooper industry.
That's currently happening to fireworks display companies. COVID-19 will wipe out more than 80% of their income, says the American Pyrotechnics Association (APA).
But people are still buying fireworks. It's just the folks who don't really know what they're doing. With major celebrations off the calendar, backyard consumer firework sales are expected to hit an all-time high, per the APA. And that's coming off a year when they already did $1 billion in revenue for the first time.
Looking ahead...more backyard fireworks could lead to more injuries, so be safe out there and always discharge your fireworks from a hard, flat, and level surface.
It's tougher than ever for brands to hit benchmarks. WITHIN can help you find that lost revenue.
How do they do it? Years of intensive training in the High Mountains of Profitland under the Benchmark Emperor, of course.
We're joking! We're a hilarious business newsletter!
Here's the real answer: WITHIN's Retail Pulse dashboard. Retail Pulse tracks year over year revenue, ad spend, and conversion rates all in one place. They even break it down by industry vertical and track CPMs across media channels.
But it's not just a convenient collection of important numbers; WITHIN also provides the insights you need to adjust your spend and outpace competitors.
Get all the latest insights from benchmark-beating brands and see how well you're tracking.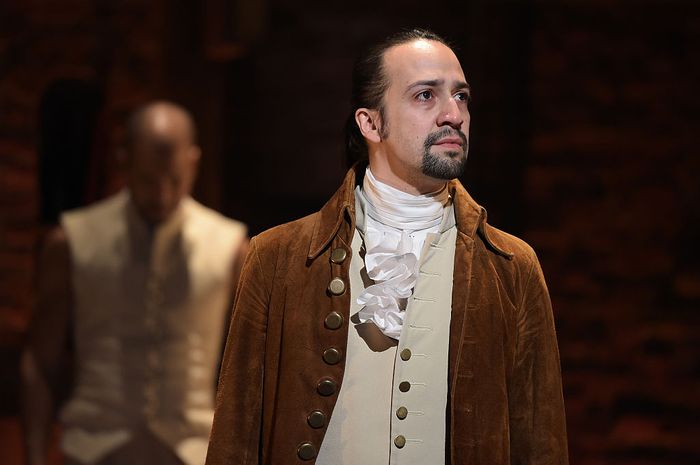 Theo Wargo/WireImage
For the first time ever today, you'll be able to see Hamilton without a) paying an obscene amount of money or b) sneaking into the Richard Rodgers Theatre saying you are George Washington's dad's ghost and need a quick word with your son.
Lin-Manuel Miranda's epic musical has officially arrived on Disney+, the biggest debut on the platform since The Mandalorian's 15 minutes of Baby Yoda fame.
Note: Hamilton's not a made-for-TV movie, but rather a recording of the show from a pair of live performances in 2016.
It wasn't supposed to be this way. Disney had planned to release Hamilton in theaters in 2021. But yada yada yada, the company decided to push up the launch date "in light of the extraordinary challenges facing our world," per Executive Chairman Bob Iger.
Bottom line: Despite potential box office revenue going poof, Disney hopes the Hamilton buzz drives more subscriptions to its new Disney+ streaming platform, which costs $6.99/month.

So, you think you read the Brew this week? Like, really read it? So much so that it's only second to water in content that makes up your body? Fine, we believe you. But either way you should take our weekly news quiz to see for yourself.
This is the easiest ad we've ever written. It's for edible cookie dough. COOKIE DOUGH. Ready to eat raw or baked. Delivered straight to your door. Is this sinking in? Here, chew on this: When you buy a "Fully Commit" cookie dough box from Doughp now through July 18, you'll be entered to win FREE cookie dough for an entire year**. Why are we still writing this? You're 1,000% already ordering your Doughp and we're here just talking to ourselves.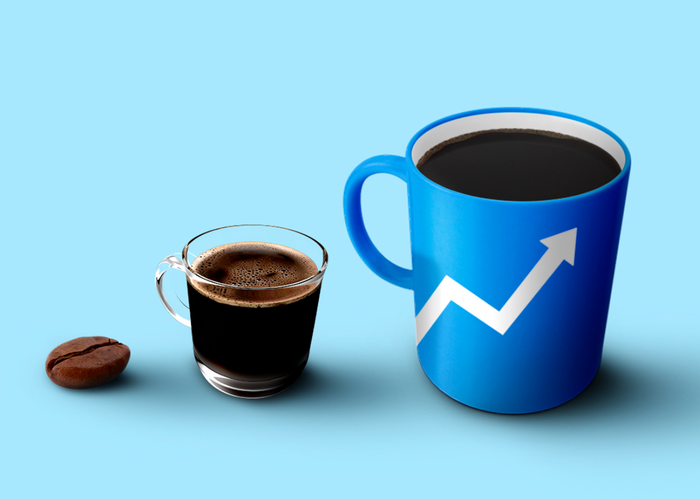 On our podcast, Business Casual, host Kinsey Grant asks the biggest names in business to answer the biggest questions in business. Here are some recent episodes worth checking out:
Who and what else have you been listening to? Want to have Business Casual ask them the questions you'd want to ask yourself? Take it up with Kinsey on Twitter.
What English word can be formed from all these letters: PNLLEEEESSSSS?
When you share the Brew, you earn rewards.
From Brew swag like t-shirts and coffee mugs to exclusive content, we've got something for everyone in our premier rewards program.
Hit the button below to start sharing the Brew.
Click to Share
Or copy & paste your referral link to others:
morningbrew.com/daily/r/?kid=23291798
** A Note From Doughp
NO PURCHASE NECESSARY. A PURCHASE WILL NOT INCREASE YOUR CHANCES OF WINNING. Open to legal residents of the 50 United States (D.C.) 18 years of age and older. Void where prohibited. Sweepstakes begins 6/18/20 and ends 7/18/20. For Official Rules, prize descriptions and odds disclosure, visit doughp.com/blogs/news/spoonlickersweepstakes. Sponsor: Dough Nevada, LLC, Miracle Mile Shops c/o Doughp, 3663 S. Las Vegas Blvd., Suite 810, Las Vegas, NV 89109